"Your Real Legacy is What You Give the World, Not What You Leave it."
~ Philip McKernan
Current Project: Build Orphanage in Peru
The Children
The Peruvian government is trying to stop the illegal gold mining in the Amazon jungle and the child slavery that goes on there. Young children are kidnapped or traded by their families to these illegal camps and are unwillingly forced into sexual slavery.
We recently visited some of these rescued girls and they expressed their desperate desire for a safe and loving home, and the opportunity to learn a small skill in order to provide for themselves.
This is where the idea of building a sustainable orphanage was born, and why Pauline & Philip personally funded the building of an on-site bakery. Construction began in May, and upon completion, it will not only teach the children about entrepreneurship, but also help sustain the orphanage.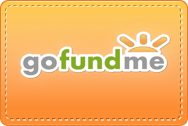 The Orphanage
There is an immediate need to raise funds that will be used to build an orphanage in Peru to save these young girls.
This past year we were able to secure a perfect location, nestled in the countryside of Cusco, Peru, where the children can run, play, swim in the creek, raise some chickens, and grow a garden.
This orphanage is an excellent opportunity for these girls (currently housed in an overpopulated Peruvian prison where they are treated poorly) to join a small family group, where for the first time in many of these children's lives, they will finally be part of a loving and caring family.
This is an opportunity to come together and provide these girls with a loving home, nutritious food, some aftercare and counseling, education, the ability to learn a marketable skill or trade, and enrich their lives beyond measure.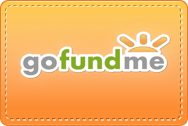 Funding Goals
The money raised will be used to build a two-story dormitory consisting of: 6 large bedrooms, 4 bathrooms, 4 shower rooms,2 small rooms for the married couple who will oversee and attend to the children and home, and a family gathering room. We intend to make this dormitory as much like a home as possible by adding amenities and furniture, such as warm water showers, chairs, couches, TV's and mattresses.
We must also build fence made of handmade adobe bricks around the perimeter. In South America this is mandatory to keep the children safe from traffickers.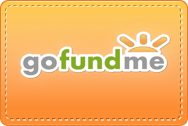 Your Donations
We are working with both a Canadian Registered Charity & a US Registered Charity to issue tax receipts for Canadians & Americans.
100% of the money we receive from your generous donations will go directly to the orphanage to help these children. All administrative expenses are privately paid by the people who volunteer.
Help us build this home for these children; they don't take anything for granted and treasure every effort on their behalf. No donation is too large or too small, and cumulatively they will have a BIG impact.
As you donate, remember to post a comment on this page and to help us spread the word on Facebook and beyond.
As you donate, remember to post a comment on our GoFundMe page and to help us spread the word.
On the behalf of Believe in YOUTH and the amazing children you're helping, we'd like to extend our sincerest gratitude and appreciation, in advance, for your support and generosity.
Thank you.